Protocols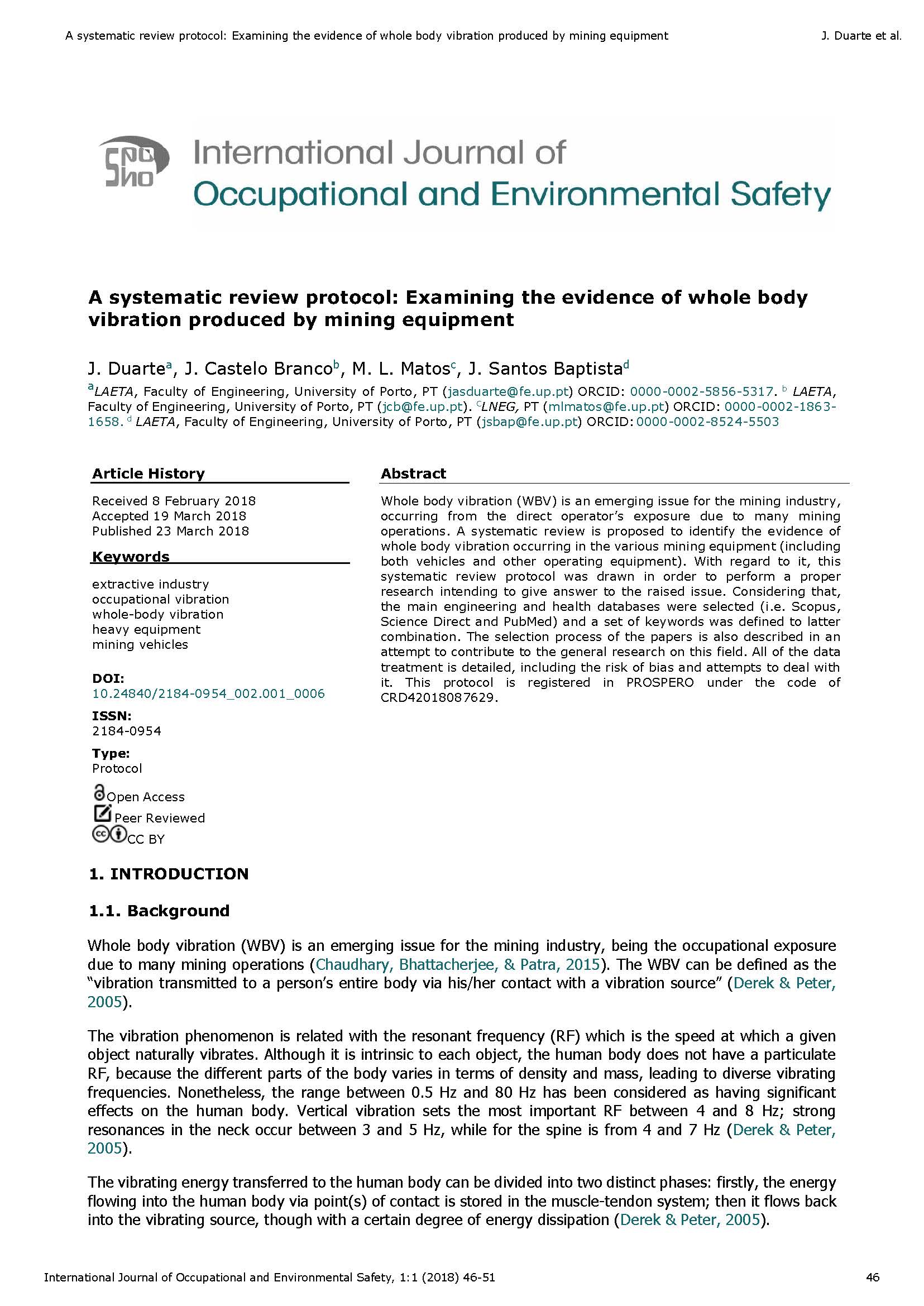 53-58
Whole body vibration (WBV) is an emerging issue for the mining industry, occuring from the exposure due to many mining operations. This systematic review protocol intends to give answer to the question "what mining equipment contributes the most to occupational whole body vibration and under what conditions?". For that, the main engineering and health databases were selected (i.e Scopus, Science Direct and PubMed) and a set of keywords was defined to latter combination. The selection process of the papers was also described in an attempt to contribute to the general research on this field. All of the data treatment is detailed, including the risk of bias and attempts to deal with it.
The protocol for the systematic review is registered in PROSPERO under the code CRD42018087629.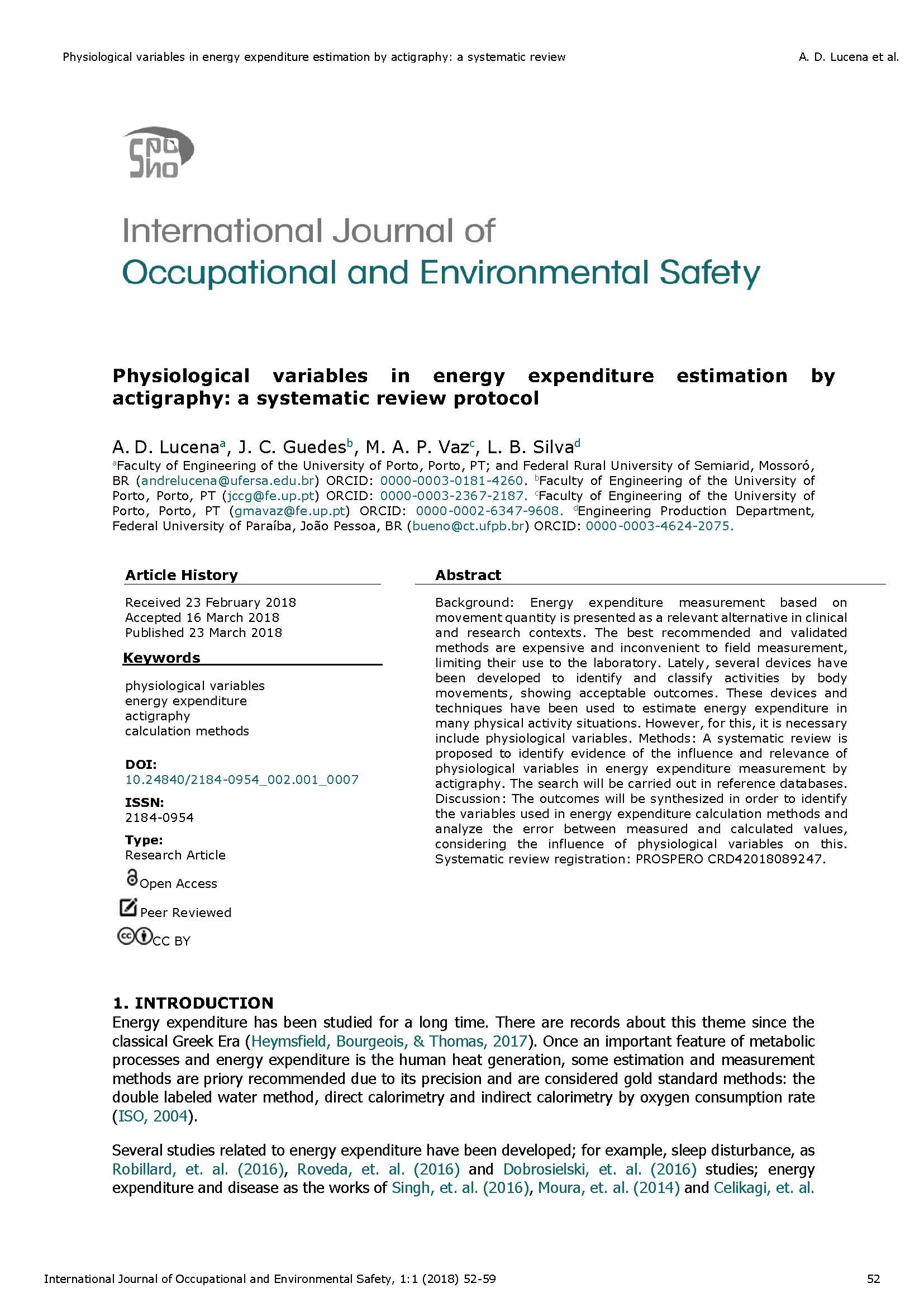 59-66
Background: Energy expenditure measurement based on movement quantity is showed as a relevant alternative in clinical and research contexts. The best recommended and validated methods are expensive and inconvenient to field measurement, limiting the use to the laboratory. Lately, several devices have been developed to identify and classify activities by body movements, showing acceptable outcomes. These devices and techniques have been used to estimate energy expenditure in many physical activities situations. However, for this, is necessary include physiological variables. Methods: We propose a systematic review to identify evidence of influence and relevancy of physiological variables in energy expenditure measurement by actigraphy. We will search for Academic Search Complete, Scopus, Web of Science, Science Direct, Pubmed, and Informaworld by Francis & Taylor databases. Discussion: The outcomes will be synthesized to identify variables used in energy expenditure calculation methods and analyze the error between measured and calculated values considering the influence of physiological variables on this.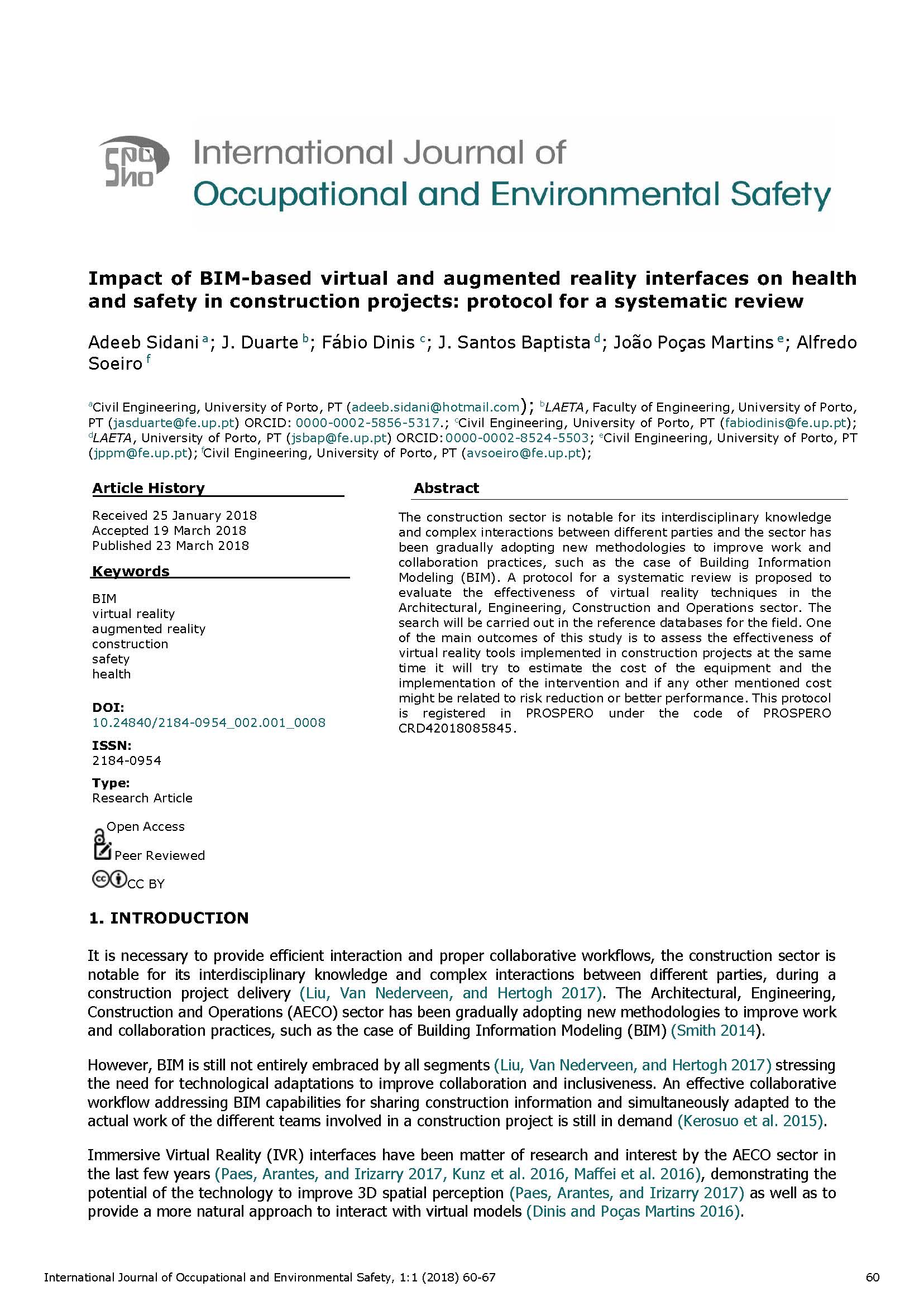 67-74
The construction sector is notable for its interdisciplinary knowledge and complex interactions between different parties and the sector has been gradually adopting new methodologies to improve work and collaboration practices, such as the case of Building Information Modeling (BIM). A protocol for a systematic review is proposed to evaluate the effectiveness of virtual reality techniques in the Architectural, Engineering, Construction and Operations sector. The search will be carried out in the reference databases for the field. One of the main outcomes of this study is to assess the effectiveness of virtual reality tools implemented in construction projects at the same time it will try to estimate the cost of the equipment and the implementation of the intervention and if any other mentioned cost might be related to risk reduction or better performance. This protocol is registered in PROSPERO under the code of PROSPERO CRD42018085845.